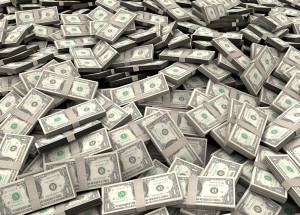 If you want to help members of your club, networking group, students or congregation on the path to becoming successful and wealthy, consider bringing Michael L.F. Slavin to speak at your next event. Slavin is the author of One Million in the Bank, and he teaches ordinary people a step-by-step process they can use to launch and grow their own business in order to be able to save $1,000,000 or more in 3-7 years.
Slavin's strategy can work for people from all walks of life, from disillusioned entry-level employees to executives hoping to break out of the hated cubicle. Participants in Slavin's seminars learn they do not have to be the next Mark Zuckerberg to achieve success beyond their wildest dreams. Some of his most important lessons are outlined, in brief, below.
Focus on the tried-and-true
Tech companies come and go, but every day ordinary individuals are putting one million dollars in the bank by launching or acquiring businesses you see every day: nurseries, car washes, roofing companies, retail stores, and more. It doesn't take a big idea or a huge innovation to get rich. It just takes a commitment to serving customers, some sales, a little scaling, marketing, and numbers know-how anyone can learn.
Slavin shares real stories of real people who have made this formula work for them. While Slavin has also successfully applied the formula to his own life, he enjoys showcasing others who have made their own journeys in order to demonstrate that anyone can succeed with this time-honored, wealth-building method.
Obtaining funding
Slavin teaches that having no money is no obstacle. Neither is having no credit, you do not need to qualify for a bank loan to get the money you need. Instead, he outlines a step-by-step process for locating (and impressing) the everyday investors who are just waiting to be found all over town: at the doctor's office, at church, even at the local coffee shop.
Mentors are out there
Slavin will teach listeners how to take advantage of resources like SCORE and the SBA. The volunteers at both organizations assist with building a business plan and impart vital skills for success. Slavin also teaches how to receive the maximum benefit from these free resources.
Which business types to avoid, and why
Slavin gives solid guidance to listeners on why launching an "online business" isn't always the best idea, why franchises are tricky, and why MLMs are an absolute no-no. He will also help the audience discover what kinds of companies budding entrepreneurs should aim for, and will give guidance on finding the business that is right for them.
Hard Skills
Slavin teaches the basics of sales, marketing, and financial management. He does this in a clear, simple, precise way that helps the audience build a firm foundation for improving these skills in the future. He also teaches one of the most important lessons of all: the difference between leadership and management, and how to excel at both.
Achieving the Right Mindset
Slavin teaches aspiring millionaires how their minds might get in the way of success, and what to do about it. He shows his audience how to spot and defeat cognitive bias. He'll also talk about habits and how to change them while imparting concrete advice about setting goals that really work.
Creating an Action Plan
Slavin's audience walks away with action steps they will be able to apply right away. Lives will change. Your community will grow stronger as new businesses and new job opportunities are born. At the end of Slavin's seminar, listeners will leave the room knowing they have the power to do more than they ever thought they could.
Learning the Difference Between Income and Wealth
In order to truly build the life of their dreams, audience members must learn to change their relationship with money. Slavin enhances his presentation by sharing tips from Jacob Lund Fisker, author of Early Retirement Extreme: A Philosophical and Practical Guide to Financial Independence, and a guest chapter author in Slavin's own book. Fisker's tips teach the audience how to understand the difference between income and wealth—a vital, bedrock principle entrepreneurs must understand to make the most of their business journey.
Schedule Other Presentations
Slavin is no one-hit wonder. While he is passionate about opening the eyes of ordinary people so they can see the possibilities ahead, he also offers motivational, managerial, and leadership seminars to people who are at all stages of their business ownership journey. Every presentation can be customized to meet your organization's goals and needs. From the principles of emotionally intelligent leadership to the nitty-gritty of propelling growth through teamwork, Slavin has a great deal of practical, inspiring advice to share.
About Michael F. Slavin
Slavin is the former founder and owner of U.S. Emerald Energy, a successful oil investment firm in Houston, TX. His book One Million in the Bank recently received a Gold Award by the Nonfiction Authors Association. Slavin is available for speaking engagements. His book can be purchased on Amazon.com.
Ready to get started? Click here to book Michael F. L. Slavin as a speaker today. Reserve your spot early!
---
Sources:
https://www.score.org/?
https://www.sba.gov/