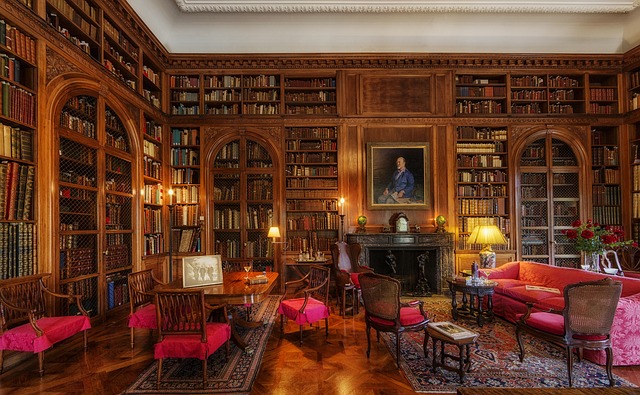 How To Write a Book (Guaranteed)
Many surveys show almost everyone would like to write a book, 80-90 %, and get published. Most will never do it, but could. Here's a great way to get started? Write a page every day of 250 words and in one year you will have a 365-page book. That is 91,250 words in one year. It may not be a very good book, but that is fine for now. I never looked for a publisher either, I self-published.
Writing A Novel
The recommended size for a novel most publishers would agree is 80-90,000 words. I am writing one now, I am at 48,000 words and writing 1,270 words a day. I wanted to get a completed first draft done in 2 months and I am on track. If I don't get 1,270 words written every day, I still try to write something and make up for low count days by going over on other days.
My first book was a business book, and that is a different experience. But my novel is so very exciting. I am always thinking about the plot and the stories in the novel. My wife thinks I am losing my mind, as I forget to do something or give the wrong response to a question. The truth is I am deep into distraction, thinking about how my main character is getting in and out of trouble.
Writing a Business Book
A good size for a business book I have found for me is about 50,000 words. It takes much, much more research. It is more difficult because you want to say something meaningful and useful to people. Novels are about entertainment. But there is a better market for a business book and you can charge a little more. It took me two years to write and publish One Million in the Bank. It also took me two years before that to get on track to even find the topic and inspiration to start that book.
How I Got Started
First Book Attempt
I first tried to write a book in high school. I had a pencil and notebook paper. It was a war story and looking back I did not have the experience to write that book. But I never got very far anyway. Writing a book with pencil and paper was hard and I was only 16 years old. Over the years I have tried again and again, but never got very far, then it happened.
365 Page Book
I call it my "365 Page Book." What I wrote about was everything in my life? I wrote about my childhood, West Point, the Army, everything. It is easy to write about yourself and make them small chapters 1,000 words unless you feel like letting it flow, then let it flow. Make an outline, like for me, "Fishing with My Grandparents," "Saved my brother", "Getting accepted to West Point," and any and all stories you can think of. The big events will be easy to remember but write about the little events too. This will get you in the habit of writing with very little stress. As a bonus, it will be a good chronically of your life for your family. This is not a daily journal. It is your life story.
Finding Your Book Idea
While I was writing this, I kept trying to think of an idea for my real book. I started a few pages many times even a 15,000 word start on a novel, then got stuck (I can tell you how to never get stuck too, maybe later.) Then I thought I found it, I was 30,000 words in a Goal Setting book. My adult lawyer son read it and made the comment, that there was nothing new in my book and needed stories. So I set it aside to start over but decided to interview someone and get a story. So I got my first story, by interviewing a plant nursery business owner. Wow, what a story. He made himself a millionaire from nothing. That was the beginning of One Million in the Bank and it lead to 7 awards.
Advantages Of Writing A Book
First, it will probably not make you any money. But it could, so you can dream. Even if your book doesn't make money, there are substantial rewards:
1. People will think you are pretty smart and give you more respect than you probably deserve. I am amazed, people will say "I never meet an author before."
2. If you have a business, even a very short book can greatly enhance your status as an expert in many ways.
3. You will feel a huge sense of accomplishment. It will make you feel very good and give you bragging rights.
4. For my business book, I learned so much in writing my book. It made me feel young and invigorated.
5. For my novel, it is exciting and often a surprise to see how you can be creative with your characters. Plus I am learning about the craft of writing a novel. Again it is invigorating.
6. With just a little luck you might make some money, but the odds are against you.
Get Started Today
Pick a favorite memory and start writing about it today. Seriously, do it. And if you quit or miss a day, feel no guilt, just pick it up where you left off. Good luck!
Related from my blog: