I still want you to have $1,000,000.
I have not made a blog post since August 5th, 2015, but I have been busy, to include winning four awards for One Million in the Bank. I plan to get my blog postings back on track. Don't forget the main message:
You do not need a new innovative idea; there are many everyday businesses that make their owners millionaires every day.
You do not need your own money; I was bankrupt when I started my company. I raised $203,000 in 1week from 4 people who were not friends or family.
There is tons of help, free or cheap classes and free mentors to get you into and grow your business.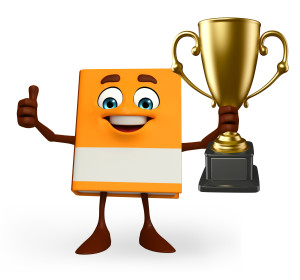 I am not saying it is easy, but almost anyone can do this and have $1,000,000 in your own bank account in 3-7 years on the average. By now many people have read my bestselling book, One Million in the Bank: How To Make $1,000,000 With Your Own Business, Even If You Have No Money or Experience. But you must take action, sign up for your local SCORE and the SBDC. When you do you will start getting emails about all kinds of things useful to start and grow your business. You will be sent articles, told about webinars and upcoming classes. Start attending the cases that might help you. Start your business plan, as soon as you have just a little momentum, go and see an SBDC counselor or a SCORE mentor. Then keep moving and learning until you can start that business. If you do all the research you can and get yourself ready you will most likely not fail. The people who fail go off halfcocked.
Getting Started to Your $1,000,000-Now
If you are employed or unemployed and you want to own your own business and make $1,000,000, then start thinking about it as much as you can. Start doing tangible things to move you closer. The millionaire ladies boutique owner started planning 1 year in advance, while she still held her human resources job. She researched everything she could; she made her contacts she would need. She even sold women's clothes in the evening and weekend to get the experience and see what women liked. After cutting their own living expenses as much as her and her husband could, and having her financing in place and her plan ready, she quit. One year after all the planning and research she left her $100,000 a year job and opened her first ladies boutique. There years later and three stores she has been offered many millions of dollars for her business. But she has been advised if she grows it just a little bigger, she can get a premium for her business. Get started planning today.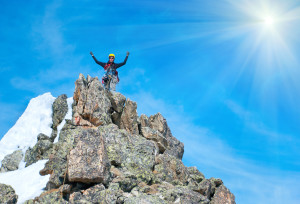 $1,000,000 is Not The Real Goal
The real goal is to have some freedom and security. For most people $1,000,000 is a goal that would provide some freedom and security. You may not need as much or you may blast past $1,000,000. But you will also get a tremendous sense of accomplishment and know you have provided for those you love and given you and your family more options in life.
Get a copy now for you or a friend:
One Million in the Bank: How To Make $1,000,000 With Your Own Business, Even If You Have No Money or Experience, if this book is not for you because you already have your millions, I guarantee you know someone who needs this book. Get it at Amazon, in Kindle, paperback, or audible. It is also available as an e-book at most places to include i-books.